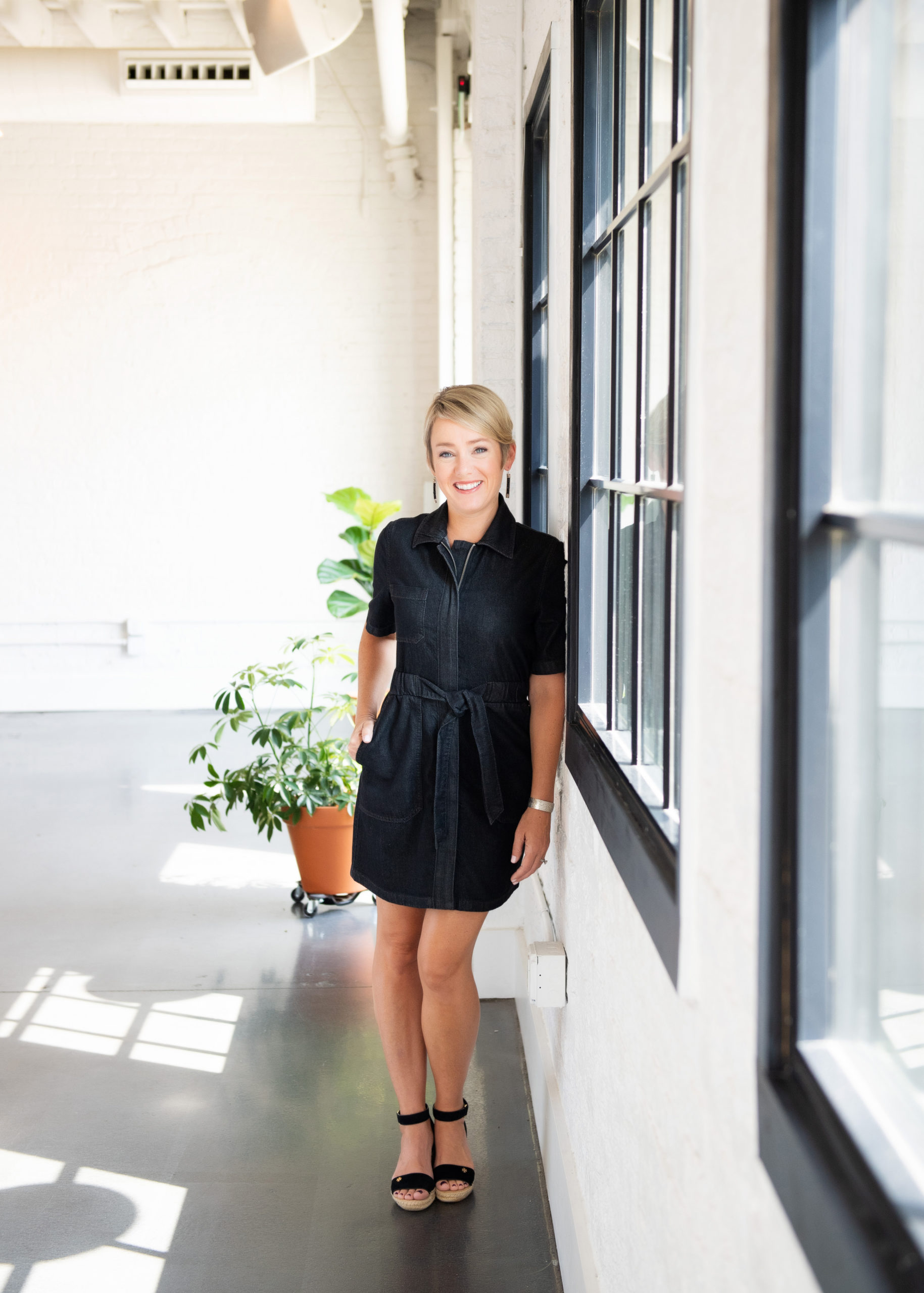 Personal Branding Photo Session
Go beyond a headshot with a branding photo shoot customized to your personality, your brand, your personal style. You are your brand and now more than ever great photos are necessary to make a name for you and your small business. An online presence goes beyond a headshot on a business card and clients browse your social media for a glimpse of who you are. A nutritionist shopping the farmer's market, a personal trainer running the Greenway, an author at his favorite coffee shop or just downtown Raleigh in your favorite heels we will collaborate to create a look that allow you to feel confident, beautiful and most importantly - YOU. You can have magazine quality images throughout your website and Instagram, visual content that looks like stock photography - but better. Perfect for small business owners, entrepreneurs, artists and musicians, bloggers and more.
How is this different from a Headshot Session?
These photo sessions go beyond a headshot to capture you and your brand doing what you do best. We will shoot headshots, professional portraits (posed and in your element) and location/incidental images to create a full gallery of images for you to choose from. In the end you will have 25 retouched high resolution files for your social media, print and marketing needs. We will collaborate from start to finish, from where to have your session to what to wear. I will guide you through the session, helping you look and feel your absolute best. And after we're done I will tweet, post, blog, and insta all about you and the wonderful things you're doing - personal branding is never complete without networking!
"But I'm not photogenic."
I can't tell you how often I hear this. I specialize in the "not photogenic" folks - in fact I love them! There is nothing that makes me happier than sending a gallery of gorgeous images to someone that has no idea just how beautiful they are. There are always reasons to put off having your photo made; we all need to lose a few pounds and buy new outfits and find a new hairstyle... I promise you will love your images, just as you are today. And hey, if you do lose a few pounds, buy all new outfits and find a new hairstyle then we will do it all again!
Please browse my 2017 Headshot Guide for details and please be in touch to schedule your own session soon. I look forward to meeting you, and your brand!
About Raleigh Photographer Season Moore
Season Moore has owned and operated her portrait photography business in Raleigh, NC since 2005. In additional to business photography Season also offers baby photos, children sessions, family portraits and high school senior portraits. View her entire portfolio online at Season Moore Photography. She has won many awards for her work in the Triangle area including being voted a Best of by Citysearch.com and a Parent's Pick by Parent's Connect Nickelodeon. Her work has been featured in several magazines including a Premier Baby and Child cover. She is proud to donate her time photographing critically ill children and babies suffering from chronic diseases with the organization Flashes of Hope.